Legal Recognition
The depth and breadth of our expertise in our chosen legal sectors is the foundation of our Firm's reputation, and that is reflected in the legal recognition of our lawyers. AKL and its partners are ranked highly in both of the primary global legal directories, Chambers & Partners and The Legal 500. Here are some of the comments from our clients given to the directory researchers for publication in the past few years.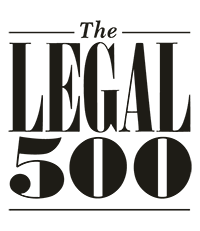 "I found them to be experienced, responsive, knowledgeable and honest. Whilst working with AK, I felt as though our situation was in adept and trustworthy hands. I would highly recommend AK to anyone seeking representation that is fair, honest and which will keep your best interest and unique needs at the forefront. I would not hesitate to seek representation from AK again."
"Wonderful representatives with calm preparedness during lengthy and tenacious negotiation processes. I so appreciated their knowledge, calming presence, and polite and respectful attitude. They have helped us to stay focused on the larger picture, and worked on our case(s) in a caring and timely manner."
"They have represented us in the most professional manner, their ethics are of the highest standards. Their friendship, courtesy, knowledge and honesty have become very important to us during the last ten years.'"
"In unvarnished truth they will tell you exactly where you stand and what direction you should go. They will cut out the frivolous fluff that so many clients want to vent about."
"Impressive practice acting for banks and borrowers on finance and refinancing matters, including complex loan agreements and structured finance mandates. Particularly noted for its expertise in the issuance and restructuring of bond loans. Offers considerable experience in project and real estate finance deals, often involving the hotel and hospitality sector. Also knowledgeable in working capital facilities. Additionally handles loan portfolio transactions."
A client notes the team's "high-quality services, great communication skills and very efficient response times."
Another client highlights the lawyers' "good commercial understanding of complex transactions, quick turnaround of documents, helpful advice on solutions and good rapport with the counterparty."
Clients praise the group's commercial acumen, explaining that "their understanding of banking and business is a very valuable asset."
Alexandros Kosmopoulos "is highly esteemed for his long experience in a broad spectrum of banking and finance matters. He has a particular focus in bond loan transactions relating to real estate and project finance mandates. An impressed client believes that he is 'tuly brilliant," adding: "He is very commercial, a hard negotiator and always delivers on time".
"Entering the top tier following outstanding market endorsements, Alexandros Kosmopoulos handles a variety of corporate, project and real estate finance mandates. He has experience of stock market issues, including public offerings, bond issuances and debt restructuring. One client says: 'Apart from being an excellent lawyer from a legal perspective, he has an excellent business sense and is very open-minded. He is a deal maker'".
George Zohios "enters the rankings following impressive market recognition. One client appreciates his 'excellent, on-the-spot, informed advice at every stage', while a second source describes him as 'always available and co-operative'. He assists major local banks with loans, structured finance and capital markets matters."